Introducing the fastest and easiest custom shirt.
Find your perfect fit by answering eight simple questions - no tailor or tape measure required.
Find My Perfect Fit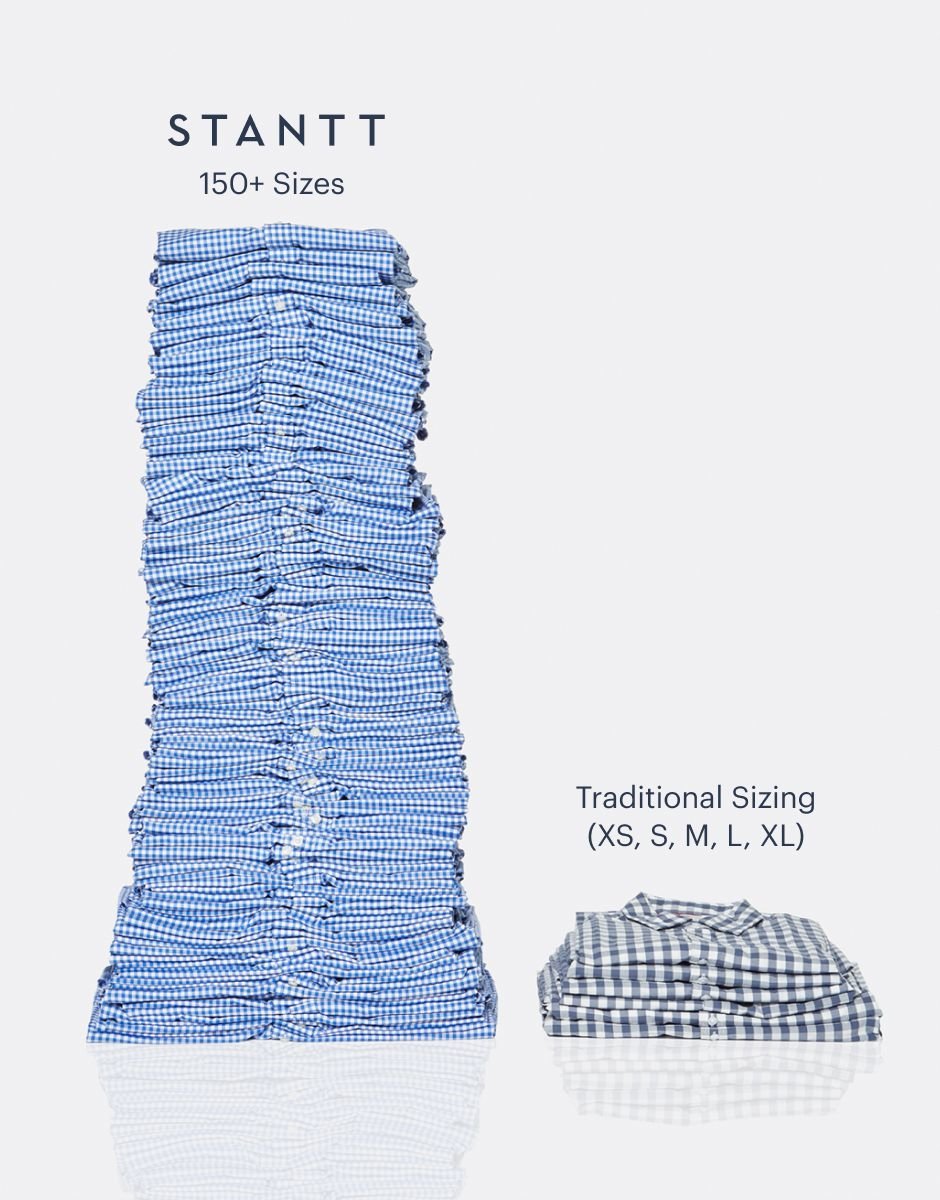 SHIRTS & PANTS MADE JUST FOR YOU
150+ sizes.
One perfect fit.
Standard sizes only fit 15% of us, so we did something about it. With over 150 sizes of shirts made just for you, Stantt guarantees a perfect fit for all.
Find My Perfect Fit