Our NYC Flagship store is open Monday - Saturday 10:00am - 7:00pm, and Sunday 11:00am - 6:00pm.
Come try on your perfect fit and browse our exclusive in-store collections and custom garments (including blazers, suits and accessories).
Walk-ins are welcome or book a fitting.
For more information, please call: 1 (855) 258-6688
Book a Fitting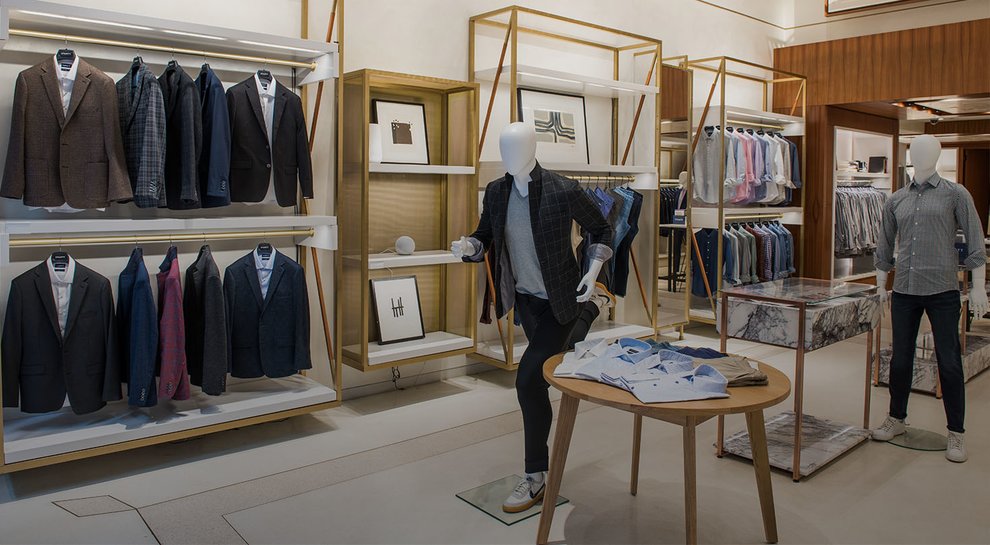 Work with one of our experienced stylists to get a perfect fit and effortless style head-to-toe.
With each of our 150 sizes in the store it's never been easier to find your perfect fit. We'll take 5 simple measurements and then you'll try-on the size that's best for you.
Once your size is locked, one of our stylists will walk you through the various fabric and customization options to craft a garment that's perfect for you.
We also have a range of custom garments (blazers, suits and shoes) and accessories (scarves, ties and cufflinks) that are only available at our store.
We look forward to meeting you!